Scenes from around Samoa
The following scenes were photographed by my parents. They must represent things they were especially interesting or beautiful. It is such a shame that the pictures are black and white. I've spent many months in the Tropics myself, I've seen many of the same scenes and can tell you that the scenery looks much more beautiful in color. If they have any value, it is in their historical context and how they show an unspoiled and primitive beauty that is gone forever.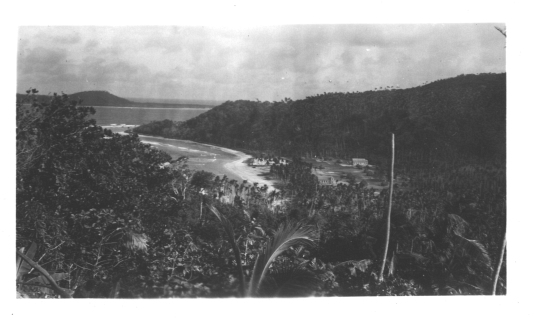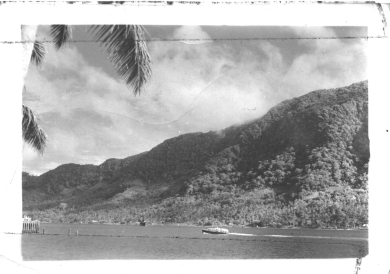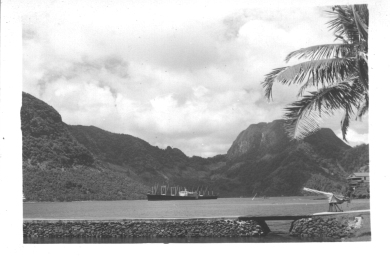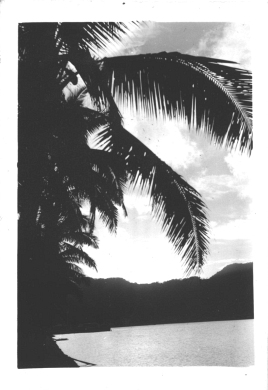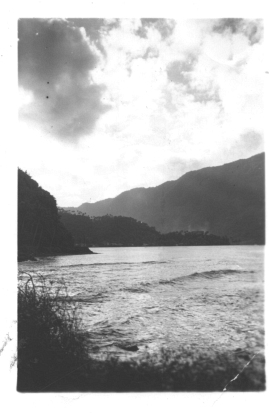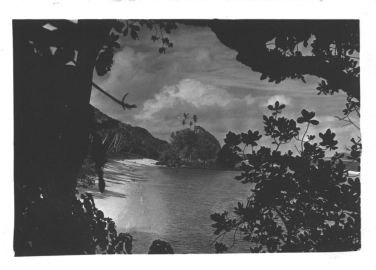 Here is a scene showing a small erosional remnant technically called
a "sea stack" by geologists, but more colorfully known as a "flower pot."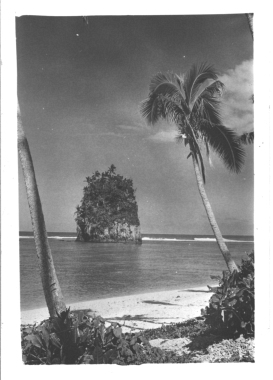 A better example of a "flower pot" sticking out of the shallow
waters of a tropical lagoon.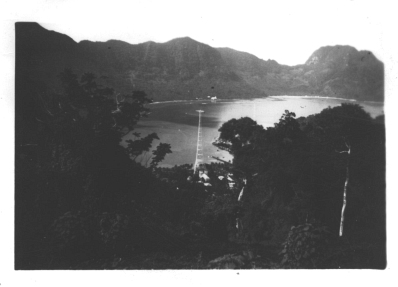 Here's a wonderful picture taken above Pago Pago with the famous
Rainmaker Mountain to the right. At the center of the picture, note the huge
Marconi tower that provided world-wide Naval communications.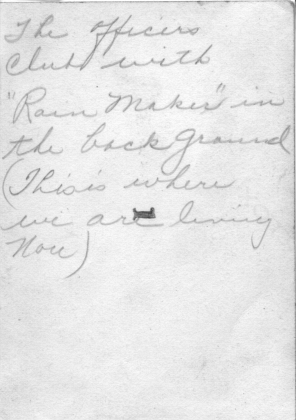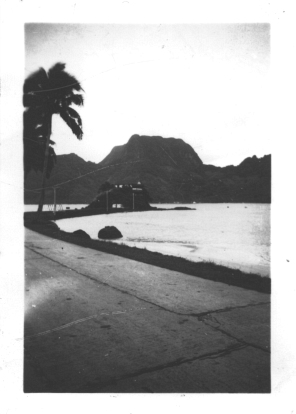 This note written on the back of one of the photos describes the scene.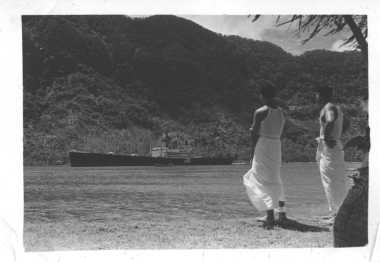 A couple of young Samoan men watching a freighter go to sea.
That ship would be a target for Japanese subs very soon.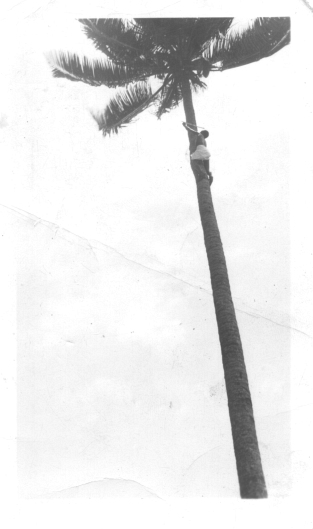 My parents spoke for years about the Samoans amazing skill in climbing coconut trees.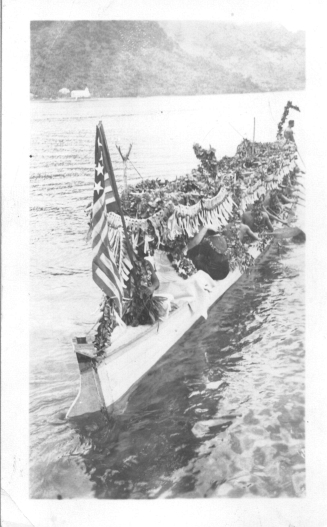 A Royal Samoan Canoe decorated and manned with rowers for some very special occasion.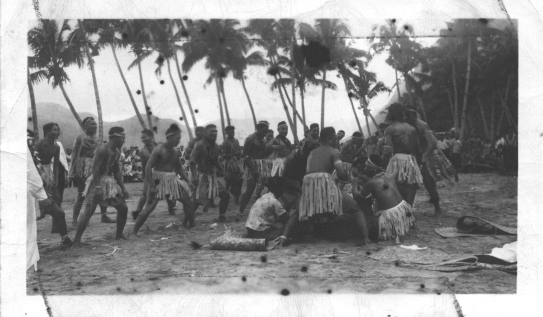 An authentic Samoan ritual in the ordinary costume of that time.
I believe this is a pig roast.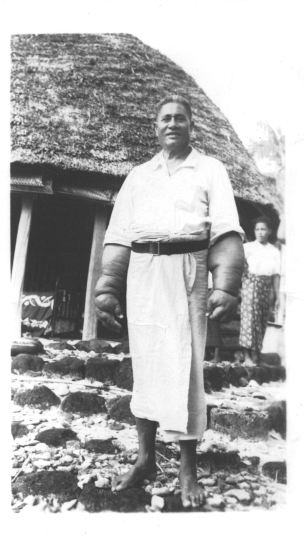 Samoa certainly had its share of tropical diseases.
This man suffered from elephantiasis which is caused by a tiny parasitic worm blocking the body's lymphatic system.
My father's job included treating the Natives for injuries and disease which made him very popular and honored by the Samoans.
My family even received a very special visit by the High Chief and his High Talking Chief.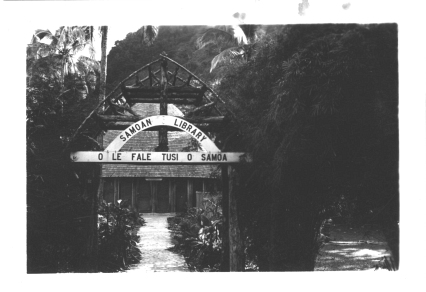 With little entertainment but shortwave radio (and certainly no TV at that time), I'm sure this was a very popular place.
The next page will show more photos of Samoa, the Naval Base and some Samoan people as they once were but will never be again.